February 10, 2008
We ran the second event of four yesterday at Firebird. Even though it is February, it was a bright sunny day with temps in the upper 70's! Gotta love Arizona in the [ahem] "wintertime!"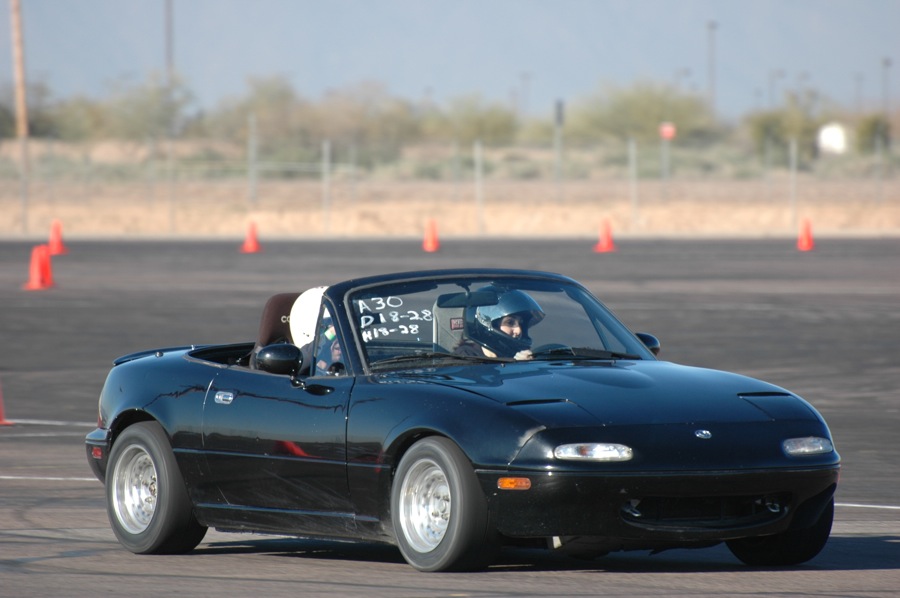 Lindsay returned to competition on our brand new set of Kumho 710s and had the first runs on them, first run group, and though she was rusty at first, a little prodding and idle threats got her going and she took TEN SECONDS off, holding Fast Time of the Day for three run groups, until the "cheater" (BIG tires, big money, big deal) CSP cars came along later. She ended up winning the PAX Ladies' class, and we hope to see more of her out there! Is there a trophy in her future??? Should be!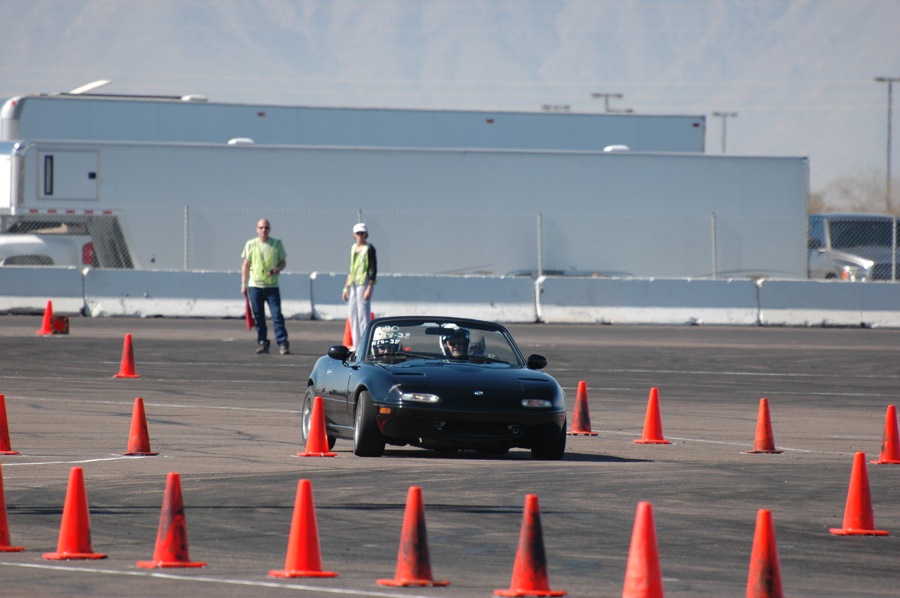 Don took along a first-time rider who is interested in buying a Miata, and she absolutely loved it! Don was the man today, too, with his return from recent surgery. Though the "cheater" cars were faster, Don was in a virtual log-jam fight with the "little tire" guys, and shows that he has not lost anything in his time off. Here are some more pics: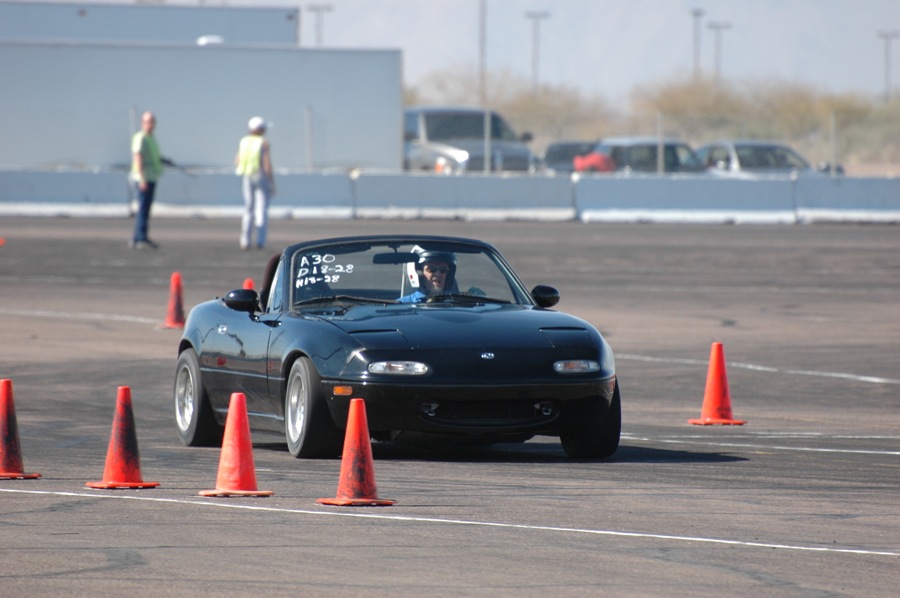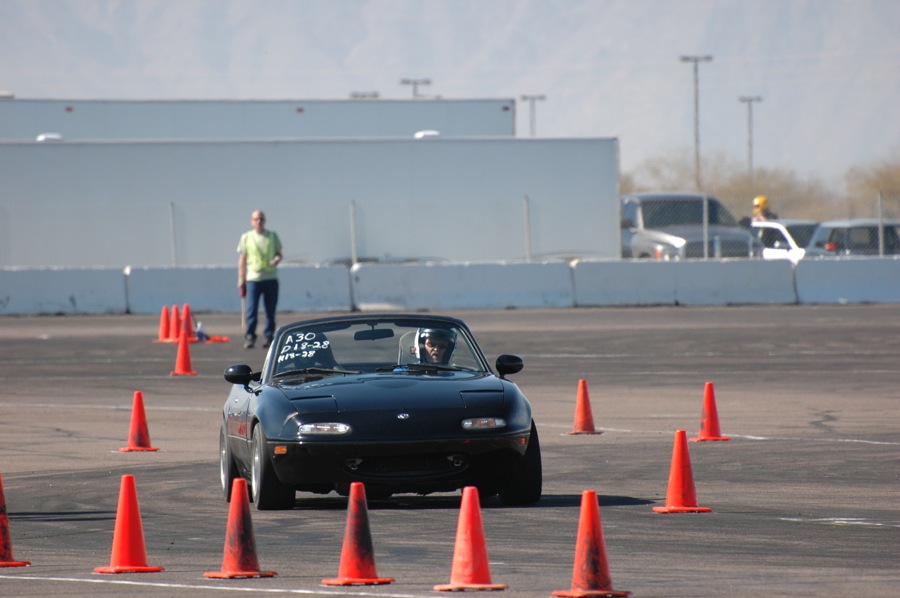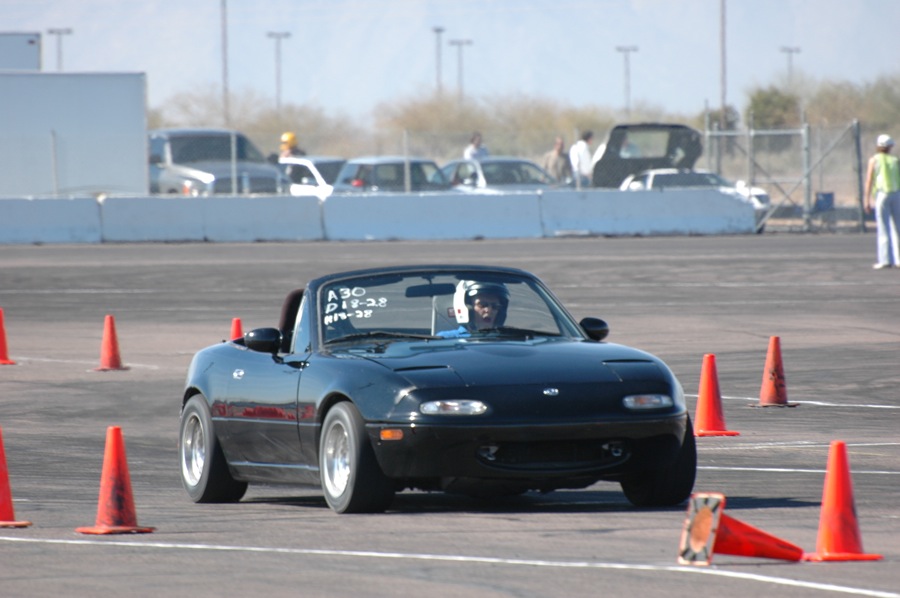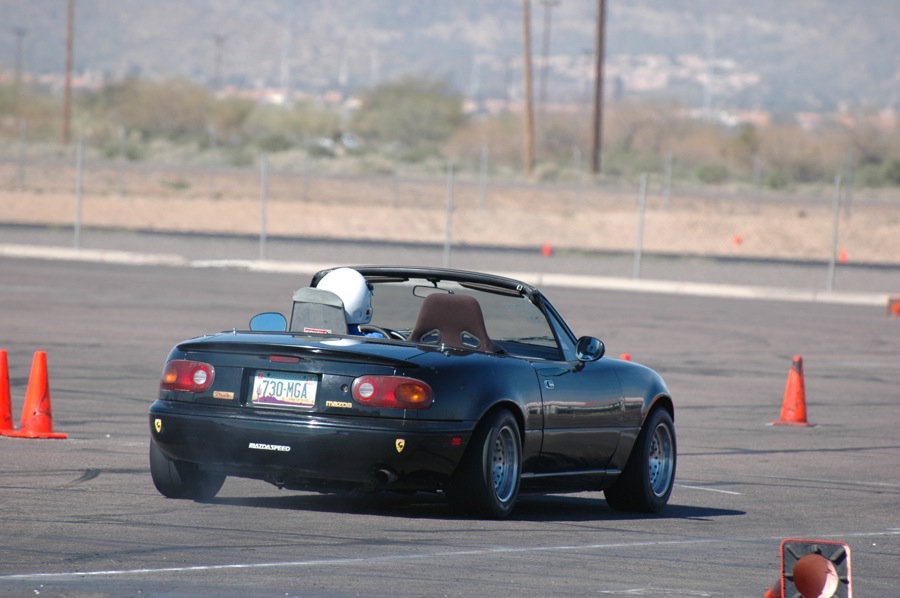 Dave was "running" on three small naps the night before, and didn't fare too well, but here are some pics anyway: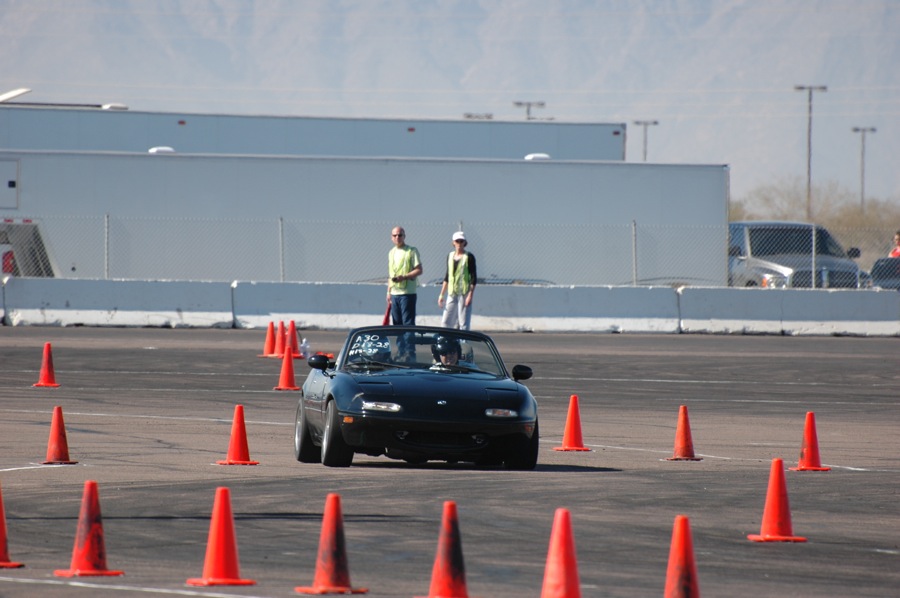 Sideways or No Ways! This was my dilemna in the morning runs. That, and cones flying everywhere.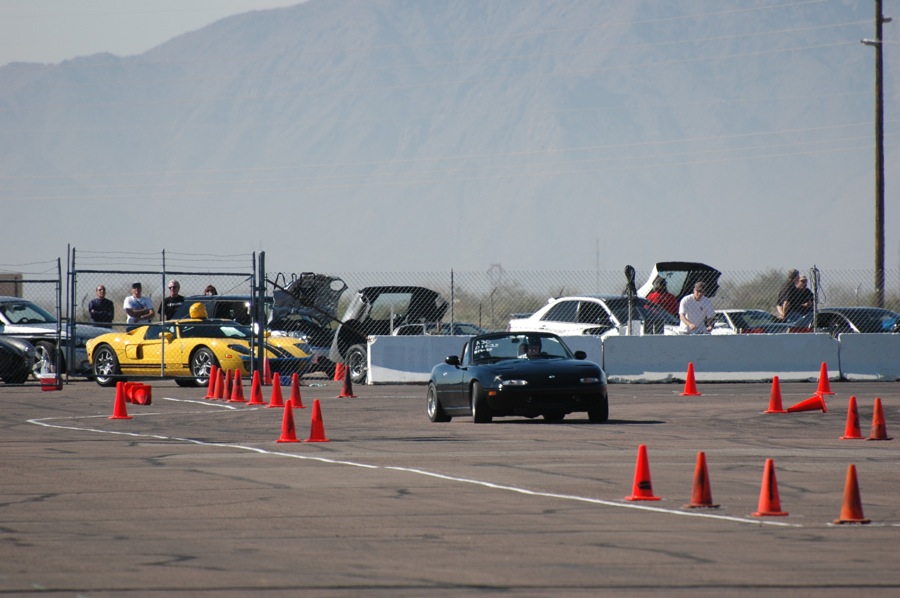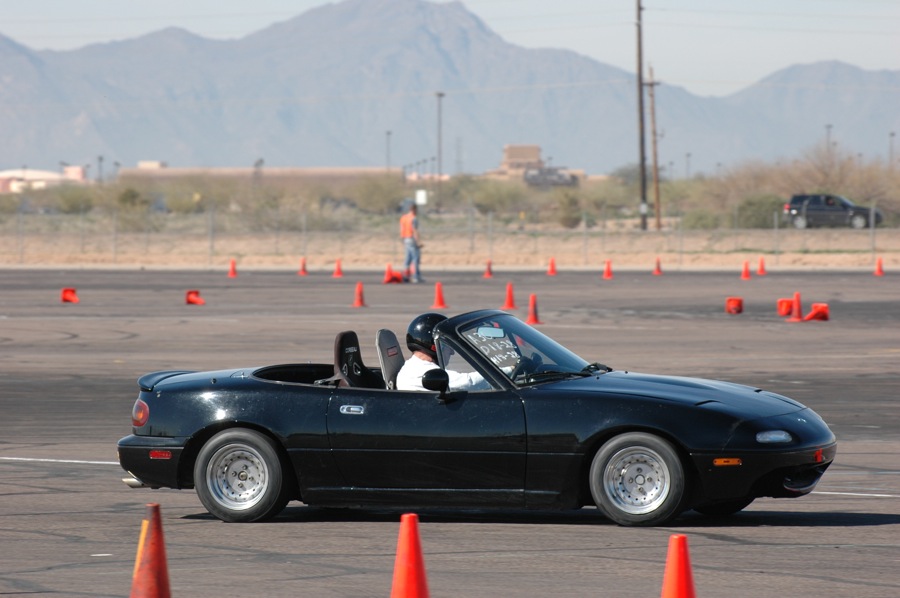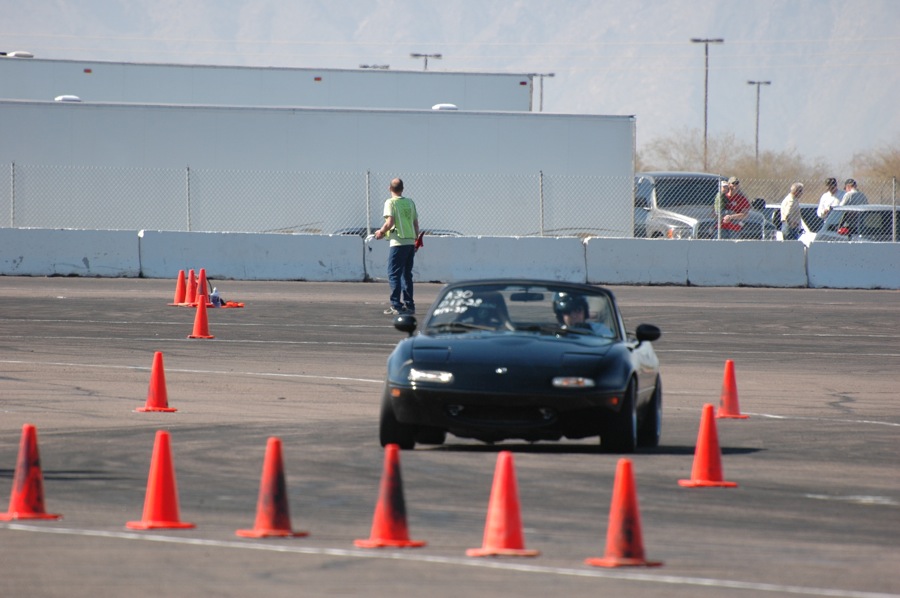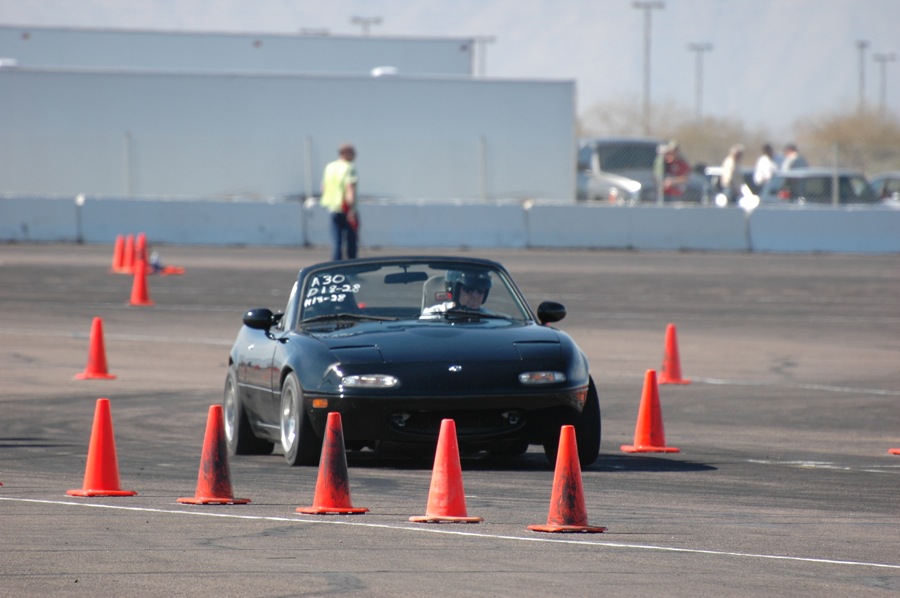 -------------- * --------------
There is talk of changes to come on the car. Don insists the rear brakes are not working, so check out that, and we are going to try the viscous diff out and see if it works better and smoother than the MazdaSpeed clutch type diff we put in. Hopefully this will cure some of the ails we have. We certainly do NOT lack for power!
More to come, as we have a Practice Day coming up and 2 more events to try and wrestle into the trophies. There were TEN entries in CSP Open yesterday, and other than the three cheaters, the rest of us are going for best of the rest in the little tire sub-class.
February 17, 2008: Here is a run from our recent Practice Day that I took in Matt Soeffner's '99 Sport on the new Bridgestone RE-01R tires. Neat!
Miatas are the BEST !!! But you probably gathered that we think that already.